You need to upload your verification documents to be approved for listing your products.
Select SETTINGS – VERIFICATION option from your Vendor Dashboard menu.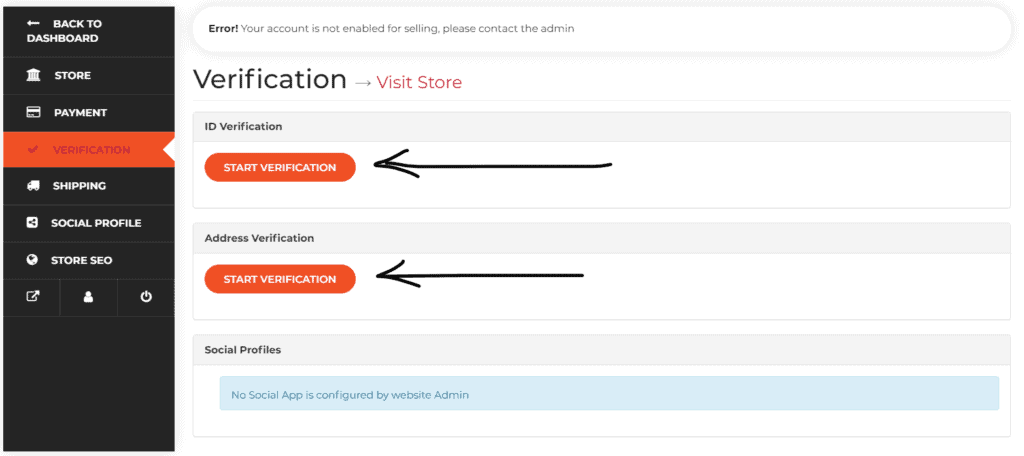 Click Start Verification in ID Verification section. Select the type of document you are uploading. Select National ID Card for uploading Aadhar card.
Please upload both sides of Aadhar card or Driving license, and the first and last page of Passport. Your photo and address must be clearly visible.
You can upload a jpg or pdf file.
For address verification, please enter your address. This should be your current address. In case this address does not match the address provided in verification document, please send an email to BidCurios admin with reason for difference.