You can view your orders by clicking ORDERS in the Vendor Dashboard.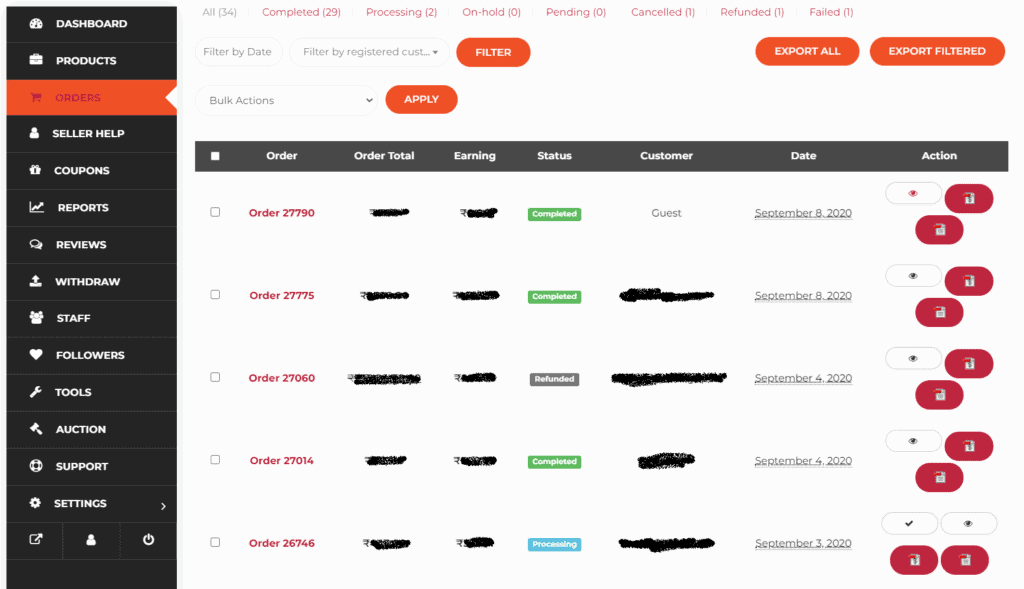 You can click on any order to view details of the order.
On receiving an order, please ship it at the earliest.
Once you have shipped the order and have the tracking details available with you, please mark the order as shipped/completed and add tracking number once you ship the order. You can do this by clicking on the Edit next to Order Status.
Update order status to Completed / Shipped when you have shipped the order.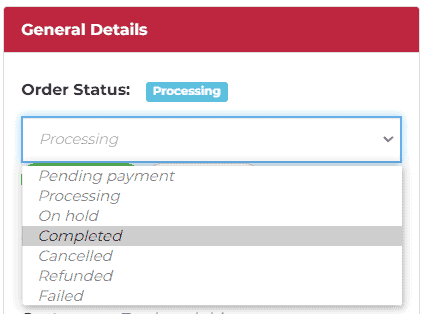 Add tracking number to the order. To add tracking number, select Courier name and add tracking number as shown in image below
Live tracking will be visible to customers when they check their account status.
This is available at the bottom right of the page.