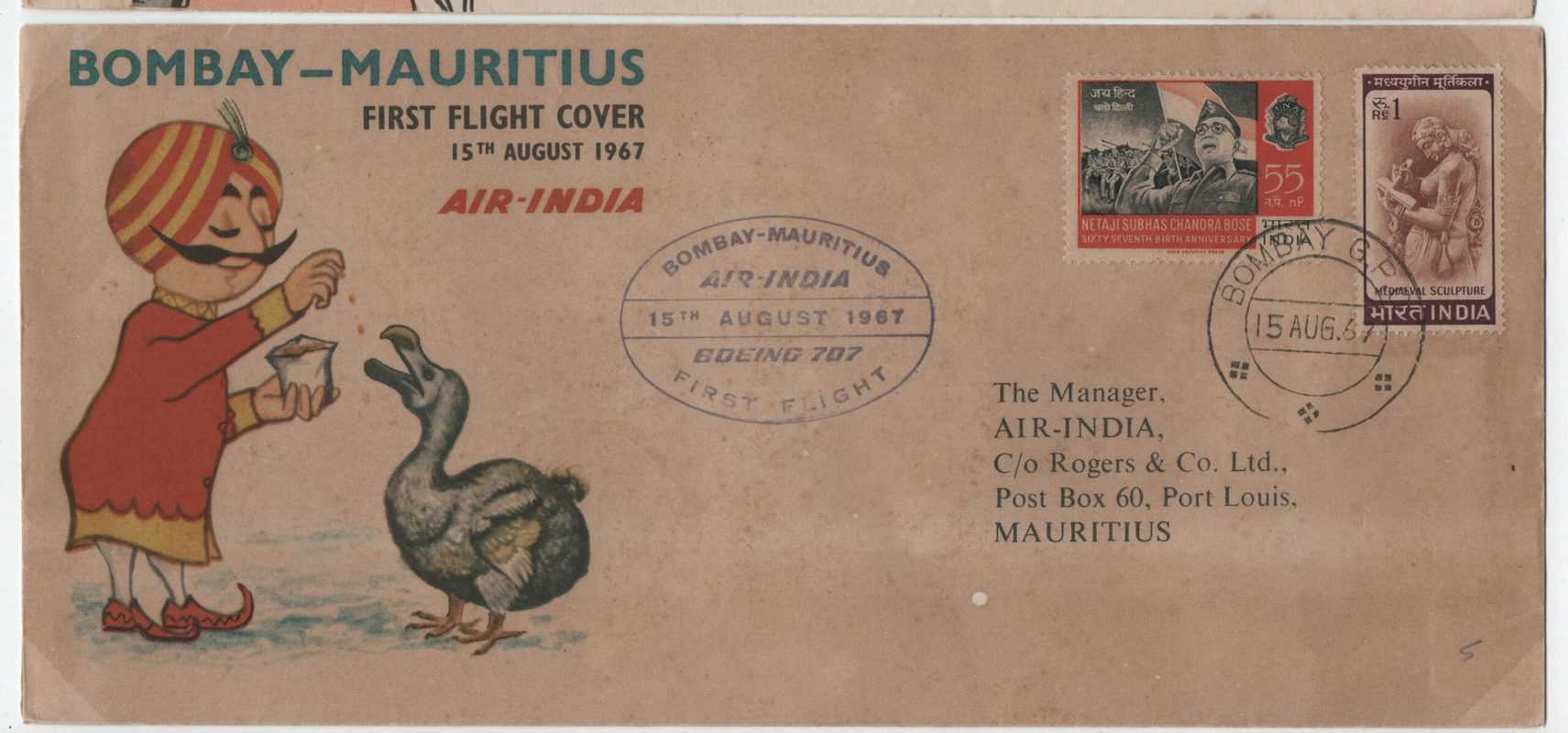 In philately, a first flight cover (FFC) is mail that has been carried on an inaugural flight of an airline, route, or aircraft. It is usually postmarked with the date of the flight. Most first flight covers are essentially made as collectables and are typically on special decorative covers indicating the airlines and the flight they were carried on.
Collecting first flight covers is a special treat for philatelists as these are considered as postal history as well as aero history of the airlines and the route. The first such cover was carried on February 18, 1911, during the United Provinces Industrial and Agricultural Exhibition in India. The young French pilot Henri Pequet carried mail from the exhibition location Allahabad to Naini, which is approx. 8 km away. These covers were stamped with the large circular bright magenta postmark "First Aerial Post, U.P. Exhibition Allahabad 1911" and a few cards were autographed by the pilot. Pequet carried about 6,000 cards and letters on his journey.
There are many other branches of Aero Philately that interest the philatelists. There is Balloon mail, Rocket mail, and even Pigeon mail.